Marshall Rogers was born on January 22, 1950 in Flushing, NJ and attended Kent State University.
The following are published excerpts, in chronological order, regarding Marshall Rogers:
(1978) From DC Profiles #26 (appearing in Batman #295, Superman #319, and Superman Family #187):

Of all DC's rapidly rising new stars, Marshall Rogers' ascent has been swiftest of all. In less than a year, Marshall has gone from back feature artist to first-stringer on Detective Comics and Mr. Miracle.
Marshall almost didn't make it to comics. His studies in art school concentrated on architecture, but after two years of studying designing parking lots and shopping centers, Marshall decided "the world wasn't ready for another Frank Lloyd Wright" and left school seeking fame and fortune in the comic field.
Unfortunately, the comics world was not yet ready for Marshall Rogers. For the next two years, he worked in a hardware store while doing occasional illustrations for mass circulation magazines and sharpening his artistic skills.
Apparently, those two years did the trick. Marshall broke into comics, landing a stint pencilling for Marvel's Britain weeklies.
Not long after, Marshall showed up at DC Comics, portfolio in hand, and was given his first assignment: a two part Tales of the Great Disaster story for Weird War Tales.
That was followed by some mystery stories, a Tales of Krypton piece and a four part feature in Detective Comics featuring a new villain named The Calculator. His work on the latter led Editor Julie Schwartz to hand Marshall a real plum for a newcomer: pencilling the book length Batman versus the Calculator story in Detective Comics.
What came next surprised even Marshall. The powers that be assigned Marshall to Detective as the regular penciller. And he almost immediately picked up the art chores on the newly-revived Mr. Miracle book as well.
"What I try to do," Marshall told DC Profiles, "is first think of what's been done before and then I discard that and try to approach it from a completely different angle."
After looking over Marshall Rogers' work, we'd have to say he's found his different angle.
(1978) From Atlanta Comics And Fantasy Fair 1978:

His name is Marshall Rogers...and he's the hottest new artist in comics today. Working out of Continuity Studios and with a style that many praise as being the most dynamic and graphic to appear in years, Marshall has taken the world of comic art by storm. Surprisingly at first (until you sit down and study his work) Marshall claims Jack Kirby as his foremost influence. "I grew up on Jack's books," he states, "I've always admired his art." Another person that heavily influenced Rogers was, of course, Neal Adams. Perhaps it was only fitting then that Marshall would build his reputation on the same character that Adams breathed new life into ten years ago...the Batman. Now, after a year of restoring the Dark Knight Detective to his former heights, Marshall plans to leave the strip behind and strike out in new directions. Having turned in his last story for Batman, which he inked himself, Marshall is now considering a number of different projects. But regardless of whichever he chooses, Marshall Rogers is sure to continue his climb to the top as one of the most prolific artists in the field.
(1979) From Strange Portfolio:

(1979) From 1979 Comic Art Convention program:

An
article
from the issue by Steve Englehart.
(1980) From Comics Journal #54:

(1980) From Whizzard #13:

An
interview
from the issue by George Haberberger.
(1980) From Swashbucklers #2:

An
interview
from the issue by Gerald J. Brown.
(1980) From Eclipse Graphic Novel #3:

Marshall Rogers is one of the most sought after artists in the comics field. His interpretation of The Batman for DC Comics proved to be a seminal event in the 1970s. He has also illustrated a portfolio featuring his own creation, Strange. He lives in New York City and is currently drawing stories for Marvel Comics and other companies.
(1981) From Spirit (Magazine) #30:

Marshall took the comic book world by storm when he (along with scripter Steve Englehart and inker Terry Austin) turned DC's Detective Comics into a showcase of romantic moodiness in 1977. He is currently drawing Marvel's Dr. Strange.
(1984) From San Diego Comic-Con: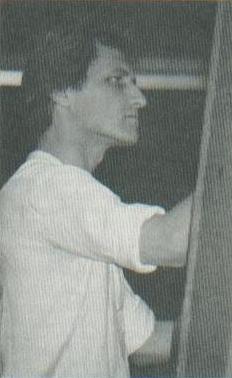 Born in 1950, Marshall Rogers grew up in Westchester County, New York. He put in two years of architecture study at Kent State before heading for New York in search of work in the comics industry. Eventually he landed some assignments for Atlas Comics and Marvel (splash panels for Marvel's foreign and British titles). To keep food on the table, Marshall also took on various commercial assignments from ad agencies, working out of rented space at Neal Adams's Continuity Studios. Marshall's efforts to get comics work finally paid off when DC paired him with writer Steven Englehart to do Batman for Detective Comics. His moody version of the caped crusader immediately captured fan attention. Other DC projects followed, including four issues of Mr. Miracle and the one-shot Madame Xanadu. The late 1970s also found him drawing an issue of Howard the Duck, "The Entropics" for Heavy Metal, and two portfolios. In 1979 Marshall hooked up with Eclipse Enterprises, where his first project was the art for Don McGregor's Detectives, Inc., a "graphic album." He also managed to draw six issues of Dr. Strange for Marvel during this period. Other projects for Eclipse included "Coyote" for issues 2-8 of Eclipse magazone and Scorpio Rose with Englehart. Eclipse Monthly No. 1 saw the premiere of a new strip written, drawn, colored, and lettered by Marshall: "Cap'n Quick and a Foozle." This charming sf/fantasy story became so popular that it has now been given its own comic book, the first issue of which is premiering here at the con.
(1985) From Comics Journal #100:

(1988) From The Greatest Batman Stories Ever Told: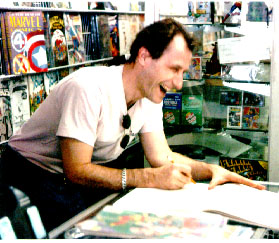 One of DC's fastest rising stars in the late 1970's, Marshall Rogers, a former architecture student, pencilled but a handful of short mystery and super-hero stories before being teamed by editor Julius Schwartz with writer Steven Englehart and inker Terry Austin for a six-issue run of DETECTIVE COMICS that many comic fans consider to this day consider to be the definitive portrayal of the Dark Knight. Since that time, Rogers has worked on a number of DC titles and is currently the artist on G.I. Joe at the Marvel Comics Group.
(1990) From Stacked Deck: The Greatest Joker Stories Ever Told:

A former architecture student, Marshall Rogers made his early appearances as an artist on a number of second features at DC in the late '70s. In the back of DETECTIVE COMICS, he teamed with inker Terry Austin on a series of connected back-up features that pitted a succession of heroes, including Batman, against a common foe, the Calculator. The series and the art proved popular enough to secure for the artists a slot as lead art team on the book. With writer Steve Englehart, Rogers and Austin produced a version of the Batman that is still held by many to be among the best of a character that has no shortage of "bests." Since then, Rogers' art has been featured on many titles from several publishers.
(1991) From The Comic Book Show: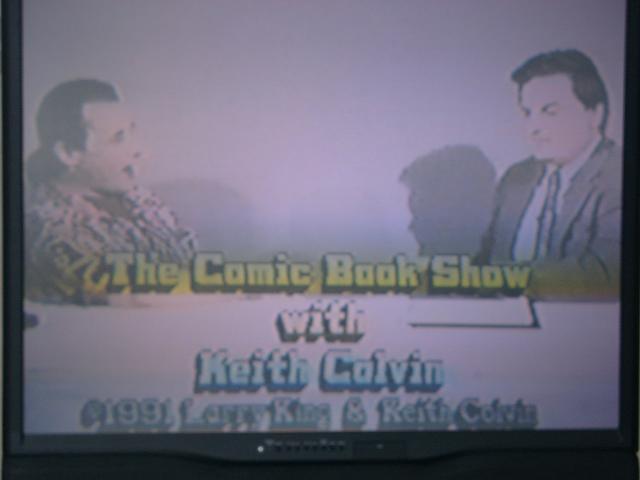 An
interview
from the show hosted by Keith Colvin.
(1996) From Big Book Of Thugs:

Marshall Rogers was born at the beginning of the half-century and is still alive.
(1998) From COMICCON.com message boards:


Marshall Rogers has been in the video game business for about 8 years, so that jibes with how long he's been away from comics. He worked at Capcom for about 7 years and now he works at Accolade.
Marshall, if you're ever interested in contributing to the site directly, please don't hesitate to contact me! :)